Exbourne Neighbourhood Plan
News
August 2017
Devon Community Together's report on the Community Consultation Day is now available to review at the "Documentation" link above. This, together with other evidence, will help to guide policies when the draft Neighbourhood Plan is prepared over the coming months. There is a lot of work required and only a small group of volunteers to do it, so please bear with us during this time. If you are interested in helping, or have any questions, then please use the "Contact Us" link above, or come to one of the Neighbourhood Plan Group meetings held at 7.30 p.m. in the Burrow on the last Thursday of every month.
May 2017
The Neighbourhood Plan Group held a Community Consultation Day in the Village Hall on Saturday 6th May to present some of our evidence base work and the key questions for the community to answer to ensure the policies in the Neighbourhood Plan are guided by you.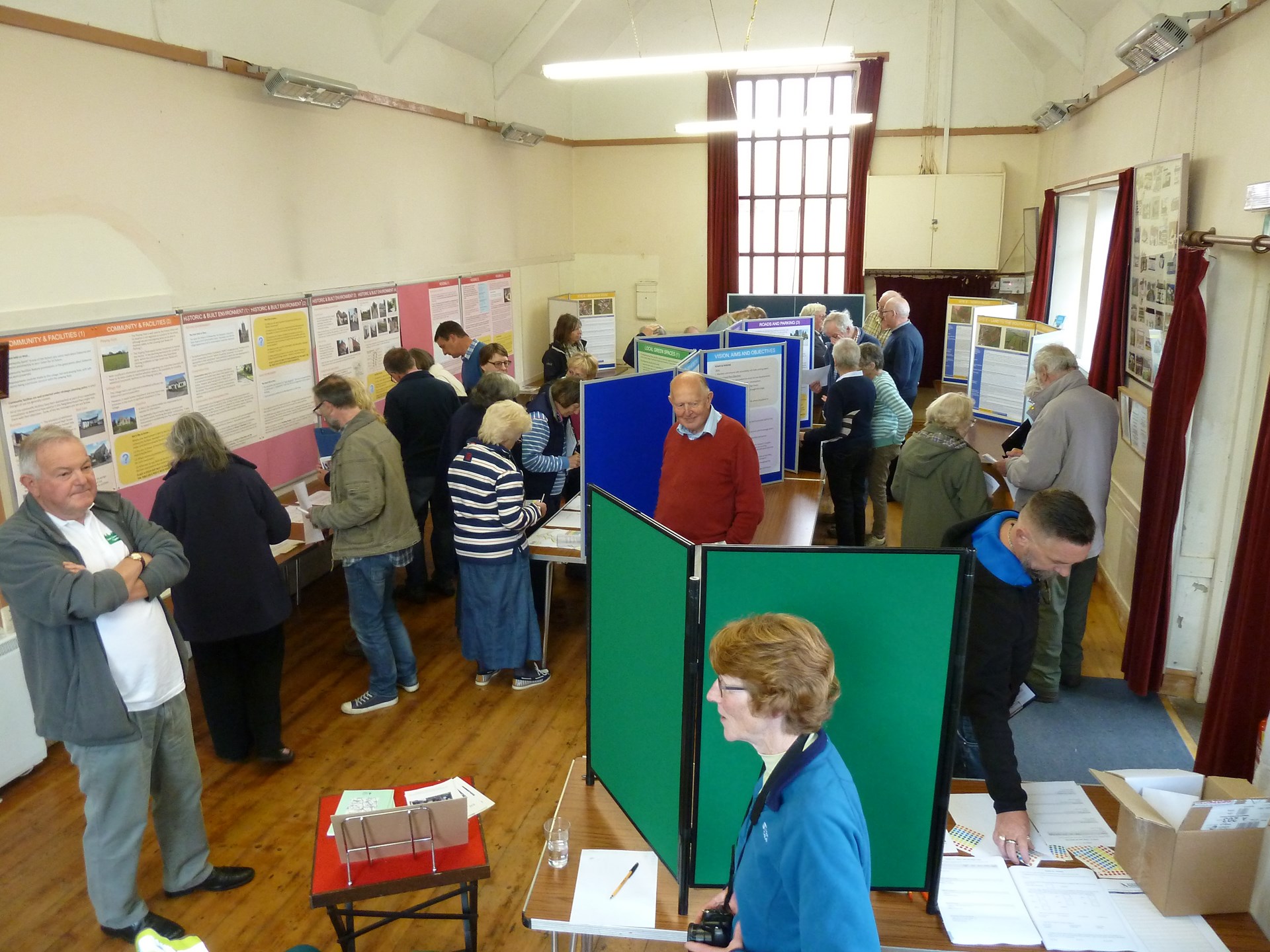 It was a very well attended event with 100 parishioners choosing to have their say on the future of Exbourne.
March 2017
The Neighbourhood Plan can offer special protection against development for certain green areas of particular importance known as "Local Green Spaces". We would like to know which green areas around the village are particularly important to you and why. Nomination forms and further information on Local Green Spaces are available at the Burrow, Village Hall or from the "Local Green Spaces" link above.
February 2017
The Neighbourhood Plan Group is preparing a series of newsletters which will provide an introduction to some of the topics on which we will seek your opinion at a Community Consultation Day planned for 6th May. The newsletters will cover the following:
Issue 1 – Background and process
Issue 2 – Draft vision, aims and objectives
Issue 3 – Community, facilities and wellbeing
Issue 4 – Natural environment
Issue 5 – Historic and built environment
Issue 6 – Roads and parking
Issue 7 – Housing
The newsletters will be hand delivered to all properties in the Parish. If for any reason you do not receive a copy then, once published, they will be available to download from the "Documentation" link above.
January 2017
West Devon Borough Council have issued their report on the housing needs survey undertaken in August. It is available to download through the "Documentation" link above.